Given the manufacturing working environment of the food and beverage industry, there are significant risks present due to the physical nature of the work. The highly repetitive tasks required of employees create ample opportunity for discomfort and overuse injuries. It is because of this risk that many food and beverage companies are looking for solutions for injury prevention.
The development of a comprehensive musculoskeletal injury prevention plan with early intervention practices is one way companies are addressing these risks. When a dynamic early injury prevention plan with ergonomic practices is put in place, research has shown that worker claims are lowered, presenteeism improves, there is a reduction in employee discomfort, and workers' compensation costs decrease.
Adaptability in a Manufacturing Environment
However, given the unique time demands of employees on a line, implementing an early intervention plan can be challenging. Any plan put into place must be flexible and work within the production schedule of the company. That is why we pride ourselves on our ability to interface with workers in a way that does not interrupt the production process.
At Briotix, our prevention services can easily be adapted to a wide-variety of manufacturing environments, to not only meet a company's early intervention needs but also enhance productivity standards. Once our core services are established, our team seamlessly integrates our ergonomic services and equipment to improve production.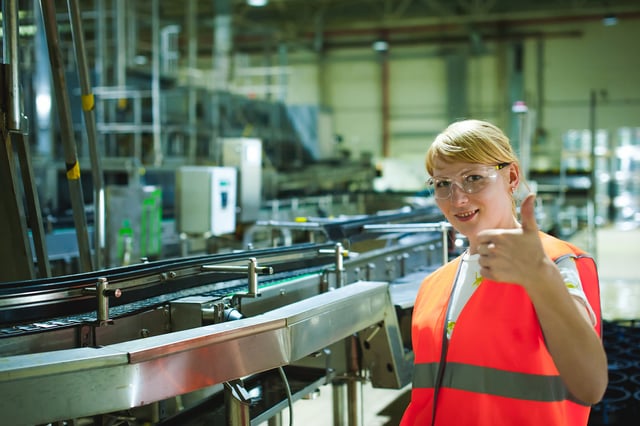 Adaptability for a Growing Company
Beyond Briotix' ability to adapt our services to the unique production schedules of our food and wine companies, we also offer the flexibility and scalability needed for a growing company. Marshall Sheaman, Briotix Performance Manager, says our ability to meet the growing needs of our customers has led to a successful relationship with many food and beverage clients. He shared the following anecdote as example of one such relationship.
"The winery industry has under gone many changes in the last twenty years – moving from family-owned operations to a more corporate operation model. Individual wineries have become a part of corporate entities. Several years ago, we serviced many individual wineries but then a large corporate company began to buy these small wineries. Because of our relationships and the value our clients saw from using our services, the large corporate company decided to maintain our contract.
Since then, our relationship has grown with the large company. Our ability to adapt and grow with the client as they have continued to add wineries to their brand has been of extreme value. The business has been so satisfied with our adaptability and consistency, we are currently exploring how we can expand our services to other company areas outside of wineries."
Contact Us to Learn More
With the manufacturing environment of the food and beverage industry, the opportunities for employee discomfort are plentiful. Implementing a flexible musculoskeletal injury prevention plan that is adaptable to your company's unique production schedule will not only improve employee health but also increase productivity. To learn more about Britoix's services, contact us today. Give us a call or complete the online request form.