The technological advances over the past three decades have revolutionized all aspects of our lives including the way we communicate, how we share information, even how we read. The workplace is no exception to these changes with new collaboration, business operation and cost management tools.
Despite all the advances the work environment has seen with the emergence of new technologies, there are still some employers that have yet to fully embrace the power of the tech boom. Whether out of comfort with what has always been done, fear of the unknown, or cost, we have found that some companies do not believe that certain types of technology is right for their workforce.
In part one of our Six Pitfalls to Avoid When Creating a World-class Injury Prevention Programs we discussed avoiding the common pitfall of thinking all risk can be designed out. In part two, we will look at another common pitfall that some managers fall victim to – thinking employees won't embrace technology.
Push-Back on a Digital Solution for Musculoskeletal Injuries
Surprisingly, we see an apprehension to adopt technology quite often from the parent companies of many of our clients. Upper management will tell you they simply do not believe their employees will use a technology portal to help with musculoskeletal pains.
A few years ago, we started working with a heavy manufacturing client. The physical set up of this facility was one where most employees didn't work at a desk or sit regularly at a computer. However, all employees had email and had access to a computer in a pod-type set up, i.e. employees were broken into smaller groups within their department and had access to a computer based on those groupings.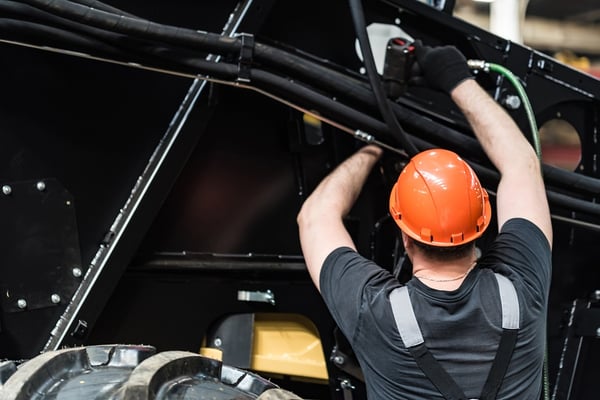 Initially, we set up our onsite prevention and rehabilitation services and received extremely positive feedback from both employees and managers. But when it came time to launch our Briotix.Works portal, we got major push back from the parent company. They didn't think their employees would use a digital option for reporting MSDs when there was a prevention specialist onsite.
Employees Readily Embraced the Digital MSD option
After a few conversations, we convinced the parent company to give it a try and let us introduce the system. It was already in their contract and it wouldn't cost any extra to launch the portal. Just two months after introducing the Briotix.Works portal to the employees, we found that the employees loved the option and were using the few computers they had in the department and their smart phones to submit assessments.
What the parent company learned was that employees are smart and fairly tech-savvy all by themselves. They didn't need a big tutorial of how to use the digital option; a few short demos and they were up and running. With this particular client, the employees realized that in a 750,000-sq. ft. facility, our onsite specialists couldn't get everywhere in a day. But, if they took the one-minute to put in a digital request for a consultation, they were guaranteed she'd make it to them.
Now, less than a year after launching Briotix.Works, we are seeing more digital reporting and assessing than in-person.
Learn More About Briotix.Works
As humans, technology has impacted every aspect of our daily lives and we have learned to embrace it. The workplace is no different. Employees adapt and embrace new technology, not only because it is what they do in their daily lives but also because there is extreme benefit to them. A digital option for resolution to a musculoskeletal pain or injury means employees get an answer faster and get back to work, pain-free quicker than waiting for an onsite visit.
To learn about our Briotix.Works digital solution and other technology tools that can revolutionize the way your company handles injury prevention and rehabilitation, contact Briotix today.