Many times, when Briotix is approached about launching a musculoskeletal injury prevention program, it's as much about improving employee health as it is about saving the company money. Research indicates that a prevention program can improve productivity, decrease absenteeism, and lower worker's compensation costs along with improving employee morale and engagement.
In part five of our Six Pitfalls to Avoid When Creating a World-class Injury Prevention Programs series, we discuss one of the keys to reducing workers' compensation costs is to approach injury through prevention rather than through claim management. This idea may seem counter-intuitive when trying to reduce claims, but from the example below, you will see why it is best to tackle injuries from prevention rather than just rehabilitation.
The Problem with Seeing Employees after Musculoskeletal Injury
Many times, our Program Managers report experiencing the pitfall of approaching injuries through claims management in conjunction with the previous pitfall discussed, forgetting employees only have one body. This was the case with a client in the manufacturing industry.
During the initial set-up of the program, we were told the goal of the Briotix solution was to "get a hold of" the company's claims management. The company wanted to significantly lower their skyrocketing claims costs by launching our onsite rehabilitation services to serve employees after they submitted a claim.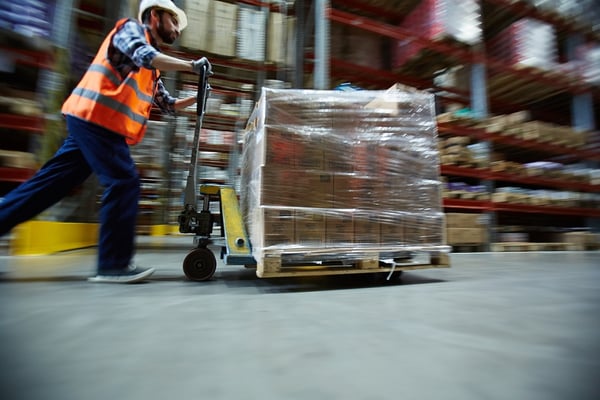 To achieve this goal, we set up an onsite clinic, built relationships with medical providers and effectively treated those employees with a claim. The services were very successful at rehabilitating the employees after an injury and helping them get back to work. But there was not a significant drop in claims as the company had wanted.
Reducing Claims Through Prevention
Beginning in the initial conversations with upper management, our Program Manager had explained that in order to see a big impact on claims management, including lower numbers and costs, the company needed to do more than just rehabilitation. The power of a comprehensive musculoskeletal program is not only in the ability to get employees back to work sooner, but in preventing injuries from happening at all. This is done through training, habit changes and early interventions.
Based on research, we know 98% of injuries treated with an early intervention will not turn into a claim. For this client, the key to achieving their goal of reducing claims numbers and total cost was addressing employee pain before it escalated into a larger injury.
Now, in the third year of the program, the client has finally concluded that while the rehab services are working to get employees back to work soon and prevent reoccurring injuries, if they want to impact their bottom line and incident rates, they need to offer prevention services.
Contact Us for a Customized Quote
Briotix offers a comprehensive injury prevention program that can reduce claims incidents, improve employee health, and save a company money. To learn more about our prevention and rehabilitation services and for a free personalized quote, contact us today. Simply give us a call or complete the online contact form.