Briotix.Works, the online workflow optimization platform offered by Briotix, first launched in October 2015. Designed to handle the unique complexity of our individual clients, Briotix.Works fills a need in the marketplace to instantly provide employers and employees support.
From the beginning, data and analysis were always an integral piece of the Briotix.Works design. Our unique platform provides complete and real-time data metrics that can be analyzed in an instant to drive informed decision making. Additionally, Britoix.Works was built to be fully-customizable for individual customer needs, making it a complete tool that can guide company management to data-driven decisions.
Briotix.Works is Built for Comprehensive Decision Making
Making informed decisions is key to a business's long-term success. Briotix.Works is built to help managers make those decisions based on real-time data.
Briotix.Works is Fully Queryable
One unique aspect to the Briotix.Works platform is that all data put into the system can be reported out. With Briotix.Works, clients are not limited to the types of reports or data that can be queried. Whether you are looking to input only a few data points or need 50 unique inputs, Briotix.Works can handle the job.
Numerous Key Performance Indicator Reports
The Briotix.Works platform comes with dozens of built-in Key Performance Indicator (KPI) reports. Additionally, custom KPIs can be built for whatever metrics our customers need to know. These reports can be added to individual dashboards so managers get an instant and real-time look at what matters most to your company.
Customizable Metrics
When you choose to implement Briotix.Works, you will work with a Briotix professional to determine which data points you'd like reported. While we have suggestions based on your unique industry, those are just a starting point. The Briotix.Works system can be personalized to report on any metric that is of interest to our clients.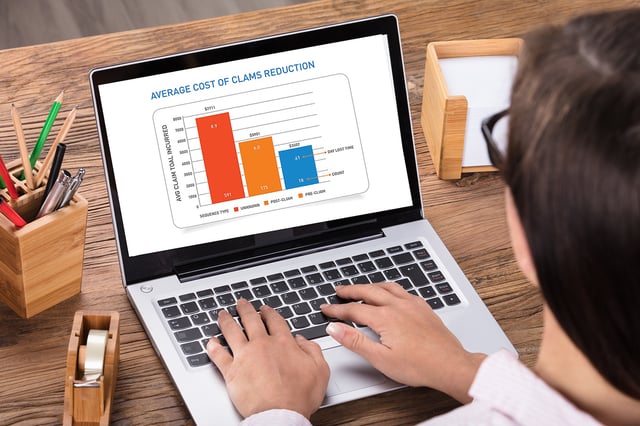 Learn More about Decision Making with Briotix.Works
Briotix.Works is built to help optimize workflow and decision-making at all levels of your company. To learn more about how Briotix provides our clients with a fully-customized, real-time data experience with Briotix.Works, contact us today. Give us a call or complete the online contact form and we will contact you.