When Briotix set out to create a virtual wellness platform for our customers back in 2015, we knew we wanted it to be nothing like what was currently on the market. Briotix was looking to add next generation technology to the field with a virtual platform that was not only intentionally designed to meet the needs of our clients, but was also committed to recognizing our customer's uniqueness. Briotix.Works launched shortly after our initial research and development stage with these goals.
"When we created Briotix.Works, we wanted to be extremely intentional about why we were making this product," said Shelby Spencer, Head of Transformation and Technology. "There was nothing like this in the marketplace and we wanted to get it right. We listened to our customers and created a solution that would work for them."
Customization to Meet Client Needs
Briotix.Works was intentionally designed as a workflow management tool offering unique solutions to meet our individual clients' needs. With Briotix.Works there is no more "all or nothing". When a new or existing customer makes the commitment to employee wellness by launching Briotix.Works, they have the ability to customize the platform to their specifications. With this program, employers can create the exact environment and workflow they want their employees to experience.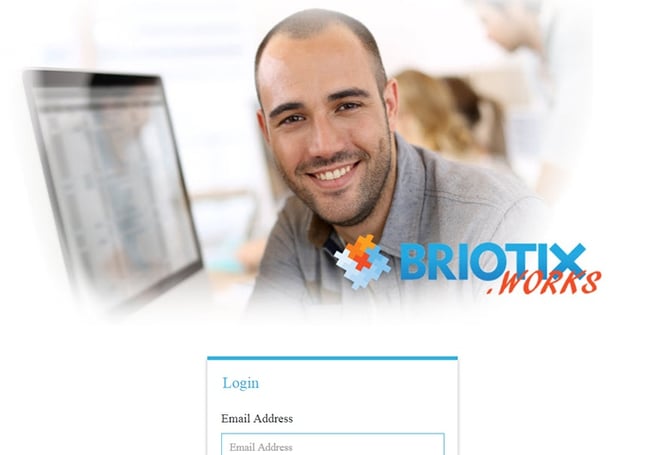 Additionally, when a company is preparing to launch Briotix.Works, they will work closely with their own Briotix professional to determine what is best for their company. A customer's new platform will start with our core beliefs and best practices Briotix has seen based on data, but those are just suggestions. Clients ultimately determine what works best for them and what features/reports they want to turn on or off based on their needs.
Spencer added, "At Briotix, we recognize not all clients have the same needs. Therefore, why should our tool be the same for everyone? We believe Briotix.Works is a game-changer and the data is proving just that."
Since the launch of Briotix.Works, companies have seen an increased number of employees participating in education and early intervention initiatives, a significantly higher claim resolution rate, and a decrease in employees filling follow-up claims, which has resulted in money saved for the company.
Contact Us to Learn More
To learn more about Briotix.Works and how you too can commit to your uniqueness with our customizable, virtual workflow management tool, contact Briotix for a complimentary demo and review of solutions that would work for your business.