When Briotix.Works was launched in 2015, it was designed to provide an online solution for the unique needs of our customers. This fully-customizable workflow management platform has not only helped improve employee health outcomes, but has also allowed management to make real-time, data-driven decisions that have resulted in a lower bottom line.
One way Briotix.Works has allowed companies to reduce costs is by providing a streamlined tool for cost-efficient documentation of employee needs. Specifically, because of the unique nature of the online tool, Briotix.Works has improved the documentation process and as a result reduced the bottom line in four ways.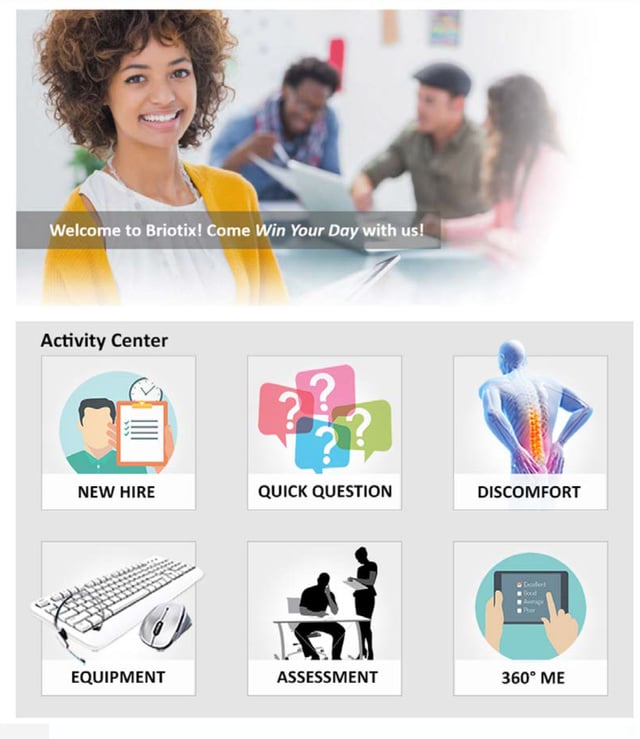 Instant Availability to Support
Prior to the roll out of Briotix.Works, if an employee needed some sort of support, it was delivered in person. Now, if an employee requests support or training, they can instantly receive it via Briotix.Works. This means there is no more downtime for employees waiting and solutions are delivered immediately.
More Efficient Stream-lined Process
Moving the documentation process online has allowed Briotix to significantly streamline steps. Gone are the days of paying a consultant to complete paperwork. Since the implementation of Briotix.Works, we have seen the documentation process become 47.4% more efficient in office settings.
Comprehensive Documentation
With Briotix.Works, everything is documented. Because of this, treatment plans can be administered quickly and consultants can perform more efficiently to save customers money. Additionally, having comprehensive documentation ensures that if an employee returns to work after a loss time injury, they have the right tools in place to prevent a repeat injury.
Reporting on Services Provided
In the Briotix.Works platform, managers have access to dozens of Key Performance Indicator (KPI) reports that can help them make data-driven decisions. One of those reports measures the variety of services being offered by Briotix. Consistent monitoring of these services ensures we are providing the best services to meet company needs and not wasting time on ineffective or inefficient programming.
Contact Us to Learn More
Briotix.Works meets the individual needs of everyone today. Employees are receiving support sooner, consultants are able to work more efficiently and managers can track relevant metrics to help reduce costs. Designed with a company's uniqueness in mind, Britoix.Works is a comprehensive workflow management tool that is saving companies money and improving employee health.
To learn more about how Briotix.Works can provide you with a customizable solution that meets your unique needs, contact us today. Give us a call at 844-274-6849 x112, to speak with one of our specialists or complete the online request form and we will contact you.