Choosing an onsite prevention specialist for your company is a big decision. In most cases, a prevention specialist will be working with staff from multiple departments and a variety of professional levels. To be successful, this person needs to possess specific qualities as well as a unique connection to your company.

Of course, as with any position, professionalism is a must-have.

"You want someone that is going to go in and represent themselves and Briotix and our client in the best way possible," says Julie Landis, Vice President of Business Development at Briotix. "Professionalism is a very important part of the job."

Another fundamental requirement for a great prevention specialist is a solid experiential background and education.

"They have to have the credentials necessary to provide the services they are being asked to provide," Landis says. "We typically work with physical therapists, occupational therapists, kinesiologists, exercise physiologists and athletic trainers with many years of experience."

Some companies may find that they need a prevention specialist with more specific knowledge in a certain field or technique. For example, your company might need someone who knows how to effectively implement safety audits or make the necessary accommodations for employees' with disabilities.

"As the need may present itself, we can even introduce more technical expertise," Landis says. "An expert can help drive the program further by offering just a little bit more, sort of like a subject matter expert layered on top of the prevention specialist."

Professionalism, experience, and expertise are vital to the effectiveness of a prevention specialist, but these aren't necessarily the most important qualities for this position. Landis says a great prevention specialist will be able to blend in with the existing culture when they join a company.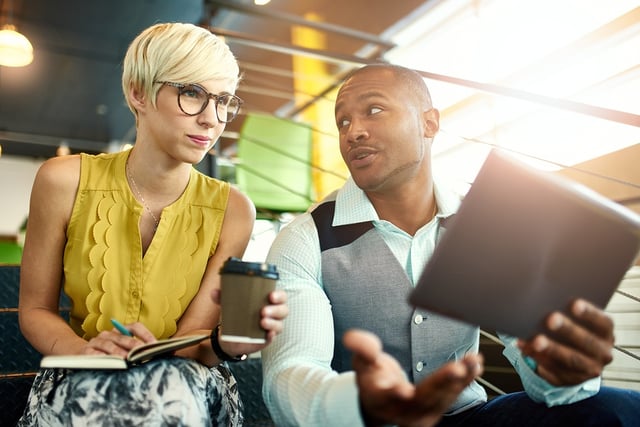 "There has to be a cultural fit," she says. "The prevention specialist has to match the vibe of a specific group of employees."
Every company has a different culture, Landis explains, and as a team member, the prevention specialist needs to integrate seamlessly.
"If you go into a manufacturing environment, that vibe is completely different than a tech environment," she says. "The prevention specialist needs to fit that culture, whatever it is. We work closely with our clients to make sure that a prevention specialist has that cultural fit with their organization."
When a prevention specialist fits well within a company, it creates a positive ripple throughout the entire team.
"It drives a sense of engagement among the staff," Landis says.
Hiring a new team member for the sole purpose of maintaining health and preventing injury is a demonstration of the company's commitment to staff well being. When an employee feels that their employer cares, they feel more invested in the company, which makes them happier, healthier, and more productive.
Finding a prevention specialist who checks all the boxes—experience, expertise, cultural fit, and professionalism—can be a daunting task for any company or individual.
At Briotix, we specialize in Prevention Specialists who "get to know the work and get to know the worker". Over time, we become an accepted member of our client's work teams.
With years of experience placing successful prevention specialists into companies across the globe, we can help you find a great fit - Contact us today.