Hiring an onsite prevention specialist can result in dramatic improvements in several areas for almost any company. One of the first and most important ways a prevention specialist can help a company is by saving them money.
Julie Landis, Vice President of Business Development at Briotix, is a pro when it comes to onsite prevention specialists. She built her own ergonomics company that was purchased by Briotix in July of 2015. Now, she works with Briotix to help companies find the best prevention specialist for their needs.
"Companies can really save money with an onsite prevention specialist, especially in terms of claims," she says.
Not only will a prevention specialist likely reduce the number of worker's compensation and disability claims, thus reducing the costs spent on these claims, but the presence of a prevention specialist can also improve employee retention. When a company introduces one of these providers, it demonstrates that it cares about the health and well-being of the staff.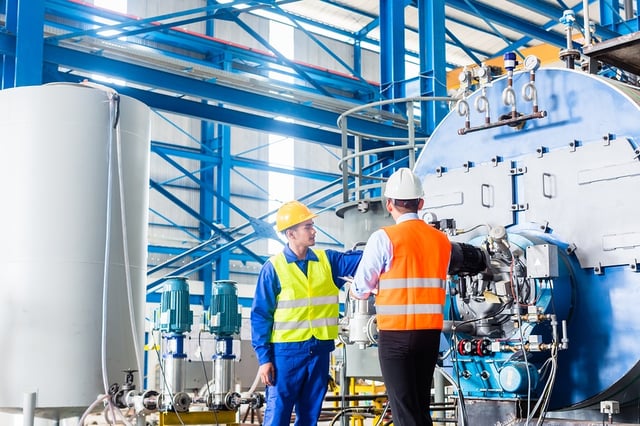 But hiring a prevention specialist is no easy task. Hiring is always a challenge because this particular position requires a level of sensitivity and fit that makes it uniquely challenging to find the right hire. Briotix has a well-established system for finding the best prevention specialist for your company, because they recognize that every business is different and has different needs.
"What one company is looking for might be different from another," Landis says. "They all want to reduce claims and injuries and save money, but how we go about it might be different."
Briotix has a thorough, multi-step process for sifting through candidates for these positions.
"We put them through a rigorous vetting process," Landis says. "We'll conduct several interviews and look at work samples."
Recognizing the importance of the position, this process is very selective: 3 of every 4 candidates to reach the interview stage are ultimately rejected.
Briotix can even find a prevention specialist that has specific expertise according to your industry.
"We are looking for someone who not only has the proper cultural fit for the company, but also the right experience," Landis says. "We typically work with physical therapists, occupational therapists, kinesiologists, exercise physiologists and athletic trainers, but as the need may present itself, we can even introduce more technical expertise."
Briotix is highly flexible about client involvement in this process. You can be present every step of the way, or step back and let the company's collective experience work to your benefit.
"We allow our client who wants to be part of the hiring process to be part of that process, but it is not required," Landis says.
Briotix doesn't just find the provider, they also help with the delicate introduction and orientation of this new team member.
"We do change management as well," Landis says. "We have to manage our formula with existing programs, so we do a lot in pre-implementation planning."
Once Briotix has paired your company with a prevention specialist (or a few!), they continue to assess that individual's success with a comprehensive analysis program that examines discomfort scales, claim numbers, claim costs, and even department-specific examinations of claims.
"We work with the operations team to set up service-level agreements and key performance indicators," Landis says. "How are we measuring success? What is meaningful to the client? This is what drives our program."
A great prevention specialist can improve employee morale and your bottom line, contributing to an overall happier, more productive company. But they are not one-size-fits-all. Finding and placing the right onsite prevention specialist in your company requires experience, tact, and customization—all of which Briotix can provide. Contact us today for your customized solution.