What's the point of an employment testing program if it doesn't accurately and reliably prevent you from hiring your next injury? Other testing providers' subjective methods can only deliver minimal fail rates – leaving you on your own, to gamble on hiring your next injury. This yields poor return on investment and limited injury reduction.
It doesn't have to be that way.
For more than 25 years, Briotix Health has been delivering the most reliable, objective, and legally defensible employment testing programs. Utilizing state-of-the-art proprietary technology and processes, Briotix Health delivers tailored testing protocols that deliver results.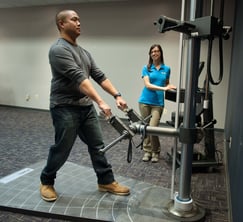 Job-Specific Testing Protocols
Each Briotix Health testing protocol precisely measures the candidates' ability to perform the physical demands of their positions. Each functional protocol is unique and specific. Because of this, our employment testing programs offer the highest level of confidence in pass/fail results.
Depth of Testing Results
Whether a candidate or employee passes or fails a test- you will know exactly why. After determining pass/fail criteria, your Briotix Health report will highlight at least 45 unique and objective data points to demonstrate employee performance and ratify the ultimate pass/fail determination. There's no gray area or subjective input in these tests.
Real-Time Data Management
Briotix Health's OscarLink communication platform enables real-time information exchange and management of your employment testing program. OscarLink streamlines your employment testing procedures by serving as the information hub for test administration, employee selection, employee injury or disability evaluation, and results reporting.
100% Legal Defensibility
In over 25 years of testing and more than 400,000 tests delivered, Briotix Health clients have enjoyed 100% legal defensibility. This is due largely because of our in-depth validation study completed for every testing protocol. This consists of a statistical analysis of the specific job demands compared to each testing protocol. It is the foundation of legal compliance and backbone to legal defensibility. Additionally, Briotix Health strictly adheres to all applicable federal and state-specific legislative acts in program development and execution to ensure legal defensibility. No other testing protocol can make these claims.
Uniform Test Administration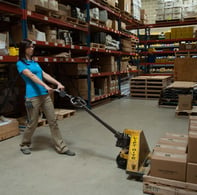 An employment test is only as good as the accuracy of administration. Our testing is conducted on calibrated equipment that is automated by software that minimizes human error. This ensures the highest level of precision and allows for tests to be accurately reproduced, even when multiple providers are performing the tests in multiple locations across the country.
Objective Functional Evaluations
While some might think that simple observation of job tasks is enough to create an accurate test protocol, they are wrong. Briotix Health believes in the power of objective measurements. We measure it all: push and pull force, range of motion, height and distance, frequency, and duration of tasks along with environmental conditions and exposures. Utilizing the latest technology, these objective measurements translate to highly sensitive protocols. They are a simple, but essential step to ensuring the success of your employment testing protocol.
Best-in-Class Providers
Our full-time, highly skilled providers undergo rigorous training and ongoing professional development to deliver quality results in employment testing including job site analysis, physical demands measuring, and the deconstruction of jobs into tasks and physical demands. Our national group of testing providers undergoes rigorous credentialing, then in-depth training on each testing protocol. The result is a level of science-based professionalism, accuracy, and consistency that is unmatched in the industry.
Tiered Support Team
Your organization will have a dedicated employment testing team that includes layers of support professionals with advanced education and industry experience. Your team will monitor your data to ensure optimal ROI and accurate testing procedures then act as your steward to implement any modifications needed to reach your program goals.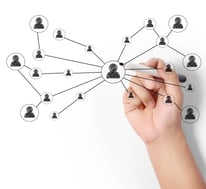 Far-Reaching Provider Network
Briotix Health has an extensive nationwide provider network of clinicians who are subject-matter experts in functional testing. With a national network, coupled with the ability to provide testing services onsite at your facilities, we are poised to meet your needs, no matter the geography.
With Briotix Health, we bring an employment testing team filled with expertise, experience, and the ability to deliver personalized protocols to meet your organization's needs. Together we can care for your workforce and build a healthier workplace.