Did you recently find yourself working from home? If so, your temporary office space and desk are areas you likely find yourself spending significant time. Research suggests that 72% of office workers spend at least 6 hours per day at their desks.
This amount of time can lead to common musculoskeletal discomforts and injury. The CDC reports 74% of those who sit at desks for more than six hours per day report back discomfort at least twice per week.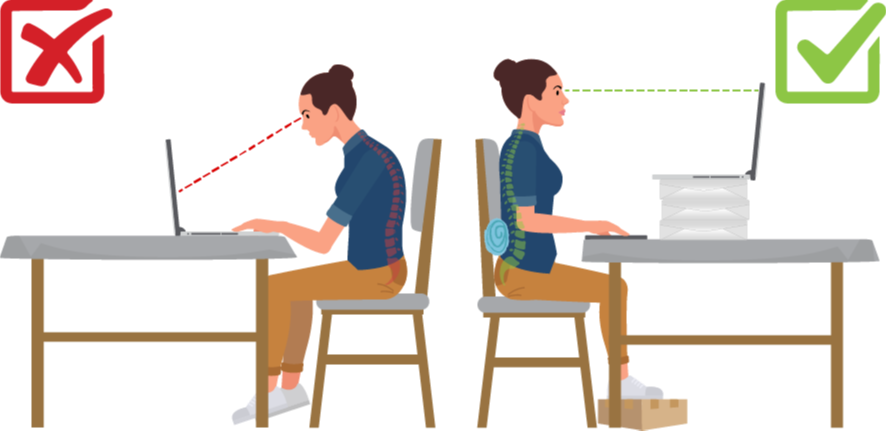 Ensuring your workspace is set up in an ergonomically-correct manner can help you avoid a long list of potential musculoskeletal injuries to your back, neck, and wrists. Additional benefits to creating an ergo-friendly environment include improving productivity and comfort.
But how do you set-up your temporary workspace to avoid muscle discomfort and potential injury? We've created a step-by-step diagram of how you should set-up your temporary office desk to establish the most ergo-friendly area.
If you have additional questions about setting up your workspace or want to learn more about virtual ergonomic assessments where our professionals guide you through setting up your environment, contact us today.