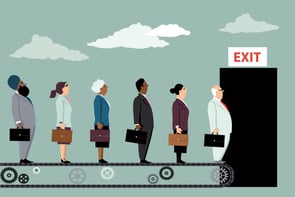 In the past year, terms such as "The Great Resignation" and "The Great Reshuffle" have been used to describe the American workforce. According to the Bureau of Labor Statistics, in the last quarter of 2021, nearly 3 percent of the U.S. Labor force resigned each month. This has left millions of companies struggling to fill vacancies from employees who have resigned.
While many reasons have been cited for the mass exodus, smart companies are working to develop new initiatives and incentives to not only fill current vacancies but also keep current workers from leaving.
Invest in Employee Well-Being
According to a recent Forbes article, in 2020 alone the U.S. private sector experienced almost 250,000 musculoskeletal injuries or illnesses (MSD) involving days away from work. Those numbers are with many companies having partial or complete shutdowns at some point during the year.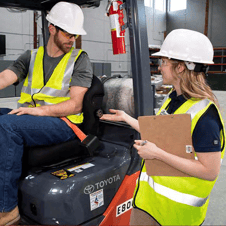 Knowing that MSD injuries cost US companies millions of dollars each year in lost workdays, decreased productivity, and increased resignations, smart companies are moving from a reactive approach to a proactive mindset by tracking and reducing risks associated with MSDs. Research indicates companies that invest in identifying leading indicators of risk see a greater return on investment than those companies that focus on simply reducing OSHA recordables.
When companies commit to keeping workers safe and well, employers earn a competitive advantage in both the hiring and retention of workers. Given today's labor market, this is more important now than ever.


Create Flexible Working Environments
In a recent Bankrate job seeker survey, more than 56 percent of respondents indicated that flexible work hours and remote work were a priority in determining whether they will stay at their current job or look for a new position.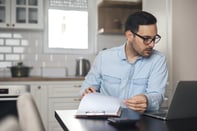 While some jobs are best done in person, for many office employees there was a sudden transition to remote work in the first quarter of 2020. And a significant number of employees want to keep it that way. In fact, recent survey results indicate that nearly 75 percent of office workers would like to permanently work remotely or operate in a hybrid model of some at-home and some at an office.
Proactive companies are adapting to the desires of their employees. Many companies have already shifted to a hybrid model for office workers and are putting in place systems to ensure their employees can complete their work safely and effectively whether at the office or home. This includes but is not limited to regular safety check-ins, furniture stipends, ergonomic assessments, and investment in engagement tools.


Listen and Make Changes Based on Employee Feedback
According to new research published in INC magazine, one contributing factor in an employee's decision to leave their current company is how responsive that company and management are to providing feedback. The survey found that a majority of employees are eager to share feedback and do so in hopes of driving change in the workplace. However, when this feedback goes ignored and does not result in meaningful change, the employee is significantly more likely to leave their job.
Having a system in place to request and review employee feedback regularly is one step in helping employees feel heard. Beyond that though, successful companies are quickly turning the insights gained into action to address employees' concerns. When employees see their suggestions and ideas put into action, they not only feel valued and heard but also take ownership and pride in the company.
The pandemic has left many re-evaluating priorities and questioning what they do at work. Companies that are proactive in addressing the shifting concerns of the workforce have proven to experience greater resignations and ease of hiring new employees.