The FAQs of Functional Employment Testing
Learn the basics of functional employment testing with frequently asked questions.
---
Research tells us that more than one-third of all workplace injuries are related to musculoskeletal strains and sprains. A comprehensive functional employment testing program can help companies address common MSD injuries by properly documenting the physical demands of job tasks and then assessing workers to ensure they can safely complete those demands.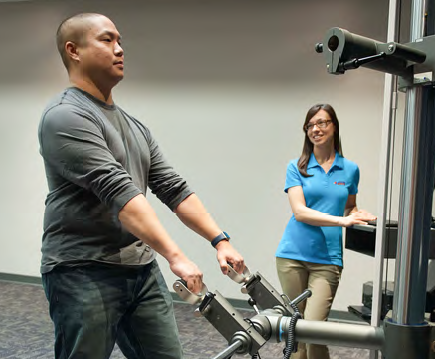 As you consider a functional employment testing program, below are five FAQs to review.
1. What Exactly is Functional Employment Testing?
Functional capacity evaluations can be employed in several ways, not only to place individuals safely in jobs but also to monitor the recovery of those workers who have been injured. Functional employment testing can be implemented in three different phases of the work cycle:
Post-offer to new hires to assess if they can complete the physical demands of the job tasks.
Existing workers can be assessed to determine if they can still perform the essential functions of their job safely.
Existing workers who have been injured.
2. What Industries Utilize Functional Employment Testing?


Functional employment testing can be useful in a wide variety of industries and work environments. Jobs that involve strenuous physical activity are likely good candidates to be considered in a functional employment testing program. Regardless of industry, a properly implemented and executed functional employment testing program provides security in the placement of workers who will be able to meet the physical demands of the job.

3. Is Functional Employment Testing Legal?
Yes, functional employment testing is legal when done correctly. All tests must be job-specific and consistent with the business necessity of the company. The tests must be validated and reliable. They must also provide you with the information necessary to consider reasonable accommodations.

4. How does Functional Employment Testing Improve Workplace Safety?
According to the Society of Human Resource Management, functional employment testing can help companies identify potential and current employees who are at risk of injury. By making companies aware of an increased risk of injury to an employee, the company can be proactive in addressing those risks to reduce the likelihood of an injury occurring.

5. What are the Benefits of Functional Employment Testing?

When done correctly, a comprehensive functional testing program delivers benefits to both the employer and the employee. Some of those benefits include:

Allows employers to manage the function of employees from hiring to retiring.
Reduces turnover and workers' compensation costs
Improves workforce productivity
Guides return-to-work treatments to improve worker outcomes
If you are considering implementing a functional testing program, download our free guide "Determining if POET is Right for You" to help you decide if POET testing will address your organization's needs.