In this week's Health Wonk Review, there is an interesting blog on the increasing interest in utilization of exoskeletons in Workers' Compensation, called "Cyborgs and Workers Comp" by Julie Ferguson.
The article discusses new technological advancements being used and tested in the field, including exoskeletons, assistive devices often called "wearable robots." Her blog opens with " We're looking forward to the workers' comp age of the cyborgs and it looks as though we are getting closer." and ends with "We're excitied to see the renewed interest in iBOTs and the progress of other devices that help the disabled and the injured lead more functional lives. Bring on the cyborgs!"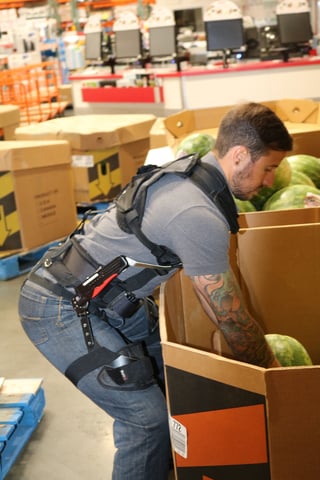 As an expert in worker health and safety, I believe this is an exciting look at the future of assistive devices that could change the landscape of lifting injuries not only on the post-injury side but also a very important addition to injury prevention.
Here at Briotix, we have a current research project underway testing an 'affordable' exoskeleton device that could prove to be a viable option companies can utilize to reduce the risk of injury during manual material handling activities.
If you are interested in learning more about our research project, contact us and stay tuned for future updates on what could be a game changer!
Briotix Review - Thanks to Managed Care Matters and Health Wonk Review for bringing this article to light.