Are you attending the Applied Ergonomics Conference next week? If so, don't miss the two presentations being offered by Briotix Health team members highlighting recent onsite and virtual ergonomic case study results.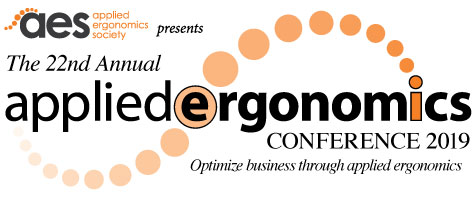 Ross Davis, Prevention Specialist, will present the results of the implementation of a comprehensive ergonomics program in a heavy manufacturing facility. The presentation, It's As Easy as PIES – Reducing Employee Lost Work Days with a Comprehensive Onsite Ergonomic Solution, will be offered on Tuesday, March 26th from 3:30-4:00 p.m. In the session, Ross will discuss the programs dramatic outcomes with a 100% reduction in musculoskeletal injuries within one year of roll out.
Additionally, Donna Hoctor, Client Manager, will be presenting case study results from three successful implementations of virtual ergonomics programs in the presentation A Case for Virtual Ergonomics – How Three Companies Saved Time and Money Through Digital Office Ergo Solutions on Wednesday, March 27th from 7:00-7:30 a.m. Results from the studies shared will demonstrate the overall effectiveness of virtual ergonomics and cost reduction of virtual services when compared to onsite programs.
Conference attendees are encouraged to visit Donna, Ross and the rest of the Briotix Health team at booth #207 to learn about how Briotix Health's injury prevention tools leverage technology in a purposeful way to reduce the individual and organizational costs of musculoskeletal disorders.