Planning to attend the BevCap Best Practices Workshop in Orlando this week? If so, don't miss Lorrell Zegarelli's presentation,
Reducing Manual Materials Handling Injuries with Ergonomic Best Practices
Thursday, April 24 at 2:20 p.m.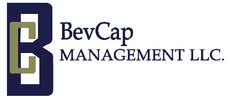 In the session, Lorrell will co-present with Katie Bass, WOD Safety Manager for Anheuser Busch on the risk factors associated with musculoskeletal disorders associated with manual materials handling.
Presentation attendees will learn:
Proper ways to complete materials handling lifting to reduce the risk of injury
Explanation of proper ergonomic principles
Case study data for shared techniques
While at the conference, make sure to stop by the Briotix Health booth in the vendor area, to learn more about our customized injury prevention solution.