Transitioning from Traditional to Industrial Healthcare Setting
Athletic Trainers, Physical Therapists, Occupational Therapists, and other Sports Medicine professionals are flocking to the industrial healthcare setting with hopes of better pay, more reasonable hours, and manageable expectations compared to the increased demand and dwindling pay often found in the traditional healthcare setting.
As the leading provider of industrial healthcare solutions, Briotix Health has forged a clear path for healthcare professionals transitioning from traditional to industrial healthcare. We interviewed some of those very people about their personal transition experiences. These current Briotix Health employees have a wide variety of experience in different traditional settings, are equipped with a multitude of different credentials, and have each navigated their own journey. Their responses provide an inside look into what any traditional sports medicine professional may experience should they decide to make the switch themselves.
"Describe your time in the traditional setting (what did you do, what did you like or dislike about it, etc.) before transitioning to the Industrial setting with Briotix Health?"
Responses:
Jesse Cop, ATC, CES, FMS, SFMA, Hawke Grips Certification
Time in the traditional setting: 19 years
Time as a Briotix Health Employee: 6 months
I worked as an Athletic Trainer in the collegiate setting in Division 1, 2, and NAIA as a Graduate Assistant, Assistant, Associate, and Head Athletic Trainer for 4 different universities. My favorite part of my previous jobs was the involvement in the students' lives. I enjoyed being someone they could count on to help them solve their problems and be someone they could seek help from, not just medical help. However, despite the factors that I liked, I also disliked the stress and number of hours worked. I never felt like my schedule was my own. I was always reacting to the coaches' schedules, and at times it was when I really didn't want to work.
Paul Burille, ATC, LAT
Time in the traditional setting: 5 years
Time as a Briotix Health Employee: 6 years

In the traditional setting, I covered secondary schools, both public and private. In this setting, I was responsible for all athletes at my schools and was responsible for onsite coverage of the most high-risk sports. I enjoyed helping my athletes achieve their athletic goals and experiencing them firsthand from the sideline. What I disliked were the 80-hour work weeks and lower-level pay.
Rebecca Cohen, ATC, LAT
Time in the traditional setting: 3 years
Time as a Briotix Health Employee: 2 years
I worked at a high school on Maui, which required about 60 hours a week of work for 40/week pay. I did not like this for obvious reasons because, on top of the lack of appropriate compensation (no holiday, weekend, or overtime pay), there was a distinct loss of work-life balance. From my experience, there was also a lack of growth opportunities unless you wanted to become an Athletic Director, which isn't healthcare anymore. So, I became burnt out after three years until I luckily found Briotix Health.

Lauren Baisley (Fiedler), DPT
Time in the traditional setting: 12 years
Time as a Briotix Health Employee: 6 months

I worked in several different settings as a traditional PT, including outpatient pediatrics, outpatient orthopedics, and home health. Each setting was very rewarding to work in, but each had its own struggles. The biggest difficulty in the outpatient setting was the lack of 1-on-1 time with patients. For most outpatient settings to be able to bill and keep up overhead, you typically would need to see 2-3 patients per hour which I personally feel does not deliver the best care. The challenges in home health largely came down to the amount of paperwork that often pulled from the work-life balance.
Hollie Tirrell, ATC, CES, CTKP
Time in the traditional setting: 21 years
Time as a Briotix Health Employee: 1.5 years

I worked in a variety of settings: PT clinic, high school, college (DI, DII, and community college), and semi-pro sports. I loved the comradery and feeling of community working with other athletic trainers and HCPs in the traditional college settings, but the long hours, travel, and working evenings/weekends took a toll on my family life. When I had my son, I couldn't see my family as much as I wanted to and that made work much less fun and more challenging.
Steve Stricker, MS, ATC
Time in the traditional setting: 35 years
Time as a Briotix Health Employee: 1.5 years

I spent 16 years in college athletics, 16 years in professional sports, and 3 years in sports marketing with Gatorade. I liked working with high-level athletes, sharing my passion for sports medicine, and challenging my imagination while developing injury prevention and rehabilitation programs. As time passed, I started to dislike the amount of travel and the amount of time away from my family.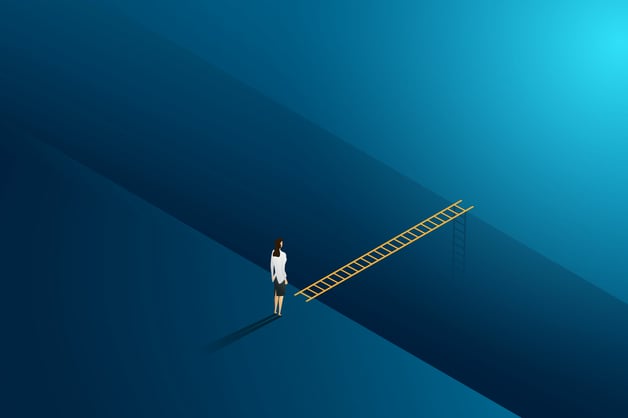 "What were the most challenging parts of your transition to the industrial setting and how did you overcome them?"
Responses:
Paul Burille, ATC, LAT
Learning to adapt traditional setting care into the industrial. As athletic trainers, we want to provide the highest level of care but with industrial, you might not have the facilities to do so or may be somewhat limited by OSHA guidelines. Over time, I had to learn to adapt my skill set to provide higher-level care in more creative ways. I overcame those challenges by thinking outside the box and finding new ways to deliver effective service. Briotix Health allowed me to work with other providers and learn from them how to deliver services. I had access to client managers, supervisors, and ergonomists to help me close the gap.
Lauren Baisley (Fiedler), DPT

In my position, I am not working as a "traditional" PT. This was the most challenging initially, as I had to get used to my new role and change how I delivered information to my "patients" - who are employees of the client(s) we provide service for. I also found it challenging working with someone while they are still working. There can be distractions that can make delivering information and advice more complicated, so while being onsite is an advantage, I had to learn creative ways around that. There was a lot more overlap than I originally anticipated, but my Briotix team members have been wonderful to work with. This is the first company I have worked for, where I felt overwhelming support week after week. They understand that it is a big transition from the traditional setting and really take the time to help you through the adjustment.
Steve Stricker, MS, ATC
My biggest challenge was getting used to not being in a traditional training room and having a traditional team season. I had to get used to keeping my own schedule. In the traditional setting, I felt like the schedule dictates you and you have very little control, whereas, in the industrial setting, I've had the opposite experience. It was a challenge but has been a welcome change. To overcome these challenges, I spoke to my supervisor and my peers on my Briotix team. They helped me understand that what I was feeling wasn't "strange" or "wrong", but in fact very normal.
"Looking back, do you feel you made the right choice?"
Responses:
Jesse Cop, ATC, CES, FMS, SFMA, Hawke Grips Certification
Yes. I know things will be tough to get used to as I have 19 years of experience in doing things a different way, but the pros have definitely outweighed the cons.
Paul Burille, ATC, LAT
100% - this position has provided a great work/life balance and has provided me with a higher level of pay than I could have expected in the traditional setting.
Rebecca Cohen, ATC, LAT

Definitely. Briotix is a great company with many service lines and opportunities to gain new skills, experiences, and advance yourself as a clinician/ergonomist. Good social support (technical, emotional, and more) from other ISMPs and my supervisor. Mainly it was these people responding to me so quickly and making me feel that my questions weren't silly or basic.
Lauren Baisley (Fiedler), DPT

I absolutely feel I made the right choice. Being able to work for a great company that values and appreciates its employees was something I hadn't experienced at this level before. There are so many systems that Briotix puts into place to make sure you will succeed and feel supported.
Hollie Tirrell, ATC, CES, CTKP
Yes, I don't regret my decision at all. Sometimes I miss going in to work with other HCPs in person, but I love the flexibility to attend events at my son's school or schedule plans around my work hours. This alone has been worth the change.
Steve Stricker, MS, ATC
I definitely feel like I made the right choice.
"What words of wisdom would you offer to a fellow healthcare professional who is looking to transition to the industrial setting?"
Responses:
Paul Burille, ATC, LAT
Stepping out of my comfort zone was the best decision I could've made. The balance you can achieve and the growth opportunities alone can be literally life-changing, depending on the situation you might be coming from. Consider what's important to you. If work-life balance, family time, and a stable schedule are meaningful, then this move will likely check all of those boxes for you.
Rebecca Cohen, ATC, LAT
There are lots of great benefits to the secondary setting, but if you are feeling burnt out, the industrial setting is a great transition. Your skills and certifications are very relevant, but you will finally achieve the work-life balance we all complain about.
Lauren Baisley (Fiedler), DPT

Briotix is an excellent company to work for that has done so much to try and make the transition as easy as possible. You will have the support to be creative and the encouragement to try new things. It is a very different treatment method, but once you build the trust of those you work with, it is just as rewarding as the traditional setting.
Hollie Tirrell, ATC, CES, CTKP
I would evaluate what your needs and wants are for your job, whether it is community, value, flexibility, or simply a change from the ordinary. The industrial setting is still relational, fun, and you can make it your own.
Steve Stricker, MS, ATC
Understand that it is different than the traditional setting, but different can be rewarding. If you enjoy meeting new people and learning new things, you will enjoy the industrial setting.
Take the First Step
While this transition can come with challenges, it can also be extremely rewarding. As you've read in the responses above, the traditional setting is still great, and for some, that may continue to be the best course for their careers. However, transitioning to an industrial setting is becoming more and more common for a good reason. Briotix Health values its employees highly, and because of that, we can attract best-in-class talent.
All the above Briotix Health employees have agreed to have their responses posted publicly, so feel free to look them up on LinkedIn and pick their brains or contact us if you have further questions.
If you are interested in transitioning from the traditional healthcare setting to the industrial healthcare setting, consider a career with Briotix Health. Look at all of our open positions at Briotix Health Careers and see if there is a position that's right for you!