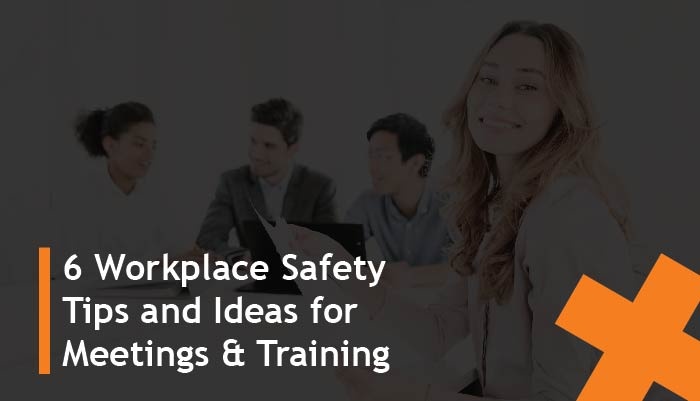 According to a recent study, the average American adult working full-time logs 47 hours per week at their job. That means over the course of one year, a full-time employee will spend more than 2,400 hours on the job. No one wants to spend those hours in an unsafe or hazardous work environment.
To ensure employees are protected from workplace hazards and dangerous conditions, the United States Government passed the Occupational Safety and Health (OSH) Act in 1970. According to the US Department of Labor, OSHA was created to serve the following functions:
Assure the safety and health of workers at the workplace, wherever that may be.
Consult with and advise employers, employees, and representative organizations of the effective means of preventing occupational injuries and illnesses.
Conduct workplace inspections and investigations to determine whether employers are complying with standards.
How Does OSHA Define Workplace Safety?
The ultimate goal of the OSH Act is to create a safe and healthy workplace for employees regardless of the type of environment or location. According to the regulation, a safe workplace is defined as a work space that is free from serious recognized hazards and comply with the standards, rules, and regulations issued under the OSH Action.
An employee's work space is defined as not only the employer's premises but also other locations where employees are engaged in work-related activities or are present as a condition of their employment.
Why Is Safety Important in the Workplace?
Most employers agree that keeping a safe and hazard-free work environment is a priority for their company. Most safety issues do not occur due to intentional neglect but rather arise when companies cut corners or don't take the time to properly educate their employees on matters of safety.
Both companies and employees have an interest in maintaining a safe and healthy work environment. For employees, keeping the workplace safe and free from hazardous conditions is the greatest way to prevent a work-related injury. For employers, beyond simply creating a space where employees want to work every day, establishing a safe working environment reduces absenteeism, improves productivity, and lowers workers' compensation costs.
That's why some companies even utilize on-site training and services to reduce cost:
Who Benefits Most from Workplace Safety Regulations?
A work place injury can change lives forever. Beyond the impact on the individual employee, a serious injury can impact family, friends, and even coworkers. Safety regulations are in place to reduce the risk of these serious injuries from occurring and ensure employees are coming to a healthy work environment, daily.
Employees aren't the only ones who benefit from workplace safety regulations. While some employers may view the regulations as an obligation, regulations benefit companies as much as they do employees. Work place injuries cost time and money. According to the Department of Labor, employers pay an estimated $1 million each week in workers' compensation costs. Those costs are associated with increased absenteeism, loss of productivity, and increased insurance premiums.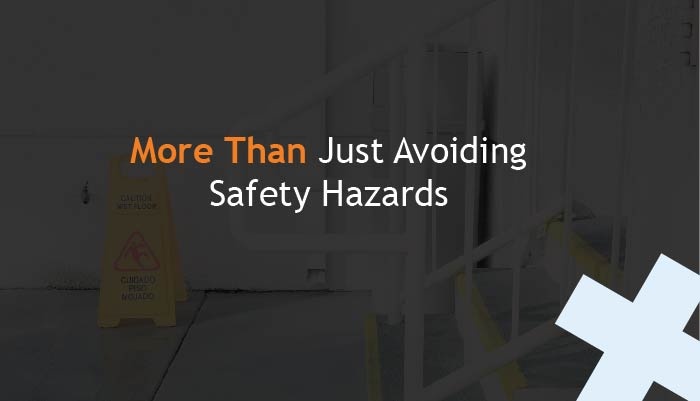 More Than Avoiding Safety Hazards: What Does Safety in the Workplace Look Like?
One way to reduce the risk of on-the-job injury is to actively work to create a culture of safety in the workplace. This starts with thorough trainings and education that provide an opportunity for employees to ask questions, review their current work space, and share concerns they may be having.
Workplace Safety Topics for Productive Meetings
1. Emergency Preparedness & Fire Protection – Keeping your employees informed on what to do in the event of an emergency or fire is critical for ensuring preventing injuries in the event of a catastrophic event
2. Housekeeping – A cluttered work environment is one of the biggest causes of accidents in the workplace. In this training, employers should review expectations and procedures for maintaining a clean environment.
3. Hazard Communication – Does your workforce know how they will be communicated with in the event of a hazardous incident? Reviewing the communication protocols is important so everyone in an organization is on the same page.
4. Workplace Violence Prevention – In today's society, a workplace needs to not only prepare for an accidental injury but also prepare for a violent incident. While this is someone many don't want to think will happen in their space, it is important that prevention and preparation be addressed.
5. Ergonomics & Injury Prevention – Repetition, lifting, and awkward positions are the leading cause of musculoskeletal injury. Simple techniques can be put into place to change employee habits and prevent injury.
6. Safety Committee Program – The development of a safety committee is a great way to bring all levels of employee together to address safety concerns and keep all company stakeholders informed on on-going safety initiatives.
Workplace Safety Tips and Ideas
A safe and healthy workplace is the result of management ensuring the identification and removal of hazards and investing in the necessary administrative protections to prevent injuries from occurring.
Companies who are most effective in creating a safe and healthy work environment exhibit the following best practices:
Owners and management actively engage in establishing and implementing program
Management establishes and communicates policies.
Safety and health goals and objectives are created by an internal committee which includes employees of all levels.
Resources, including money, equipment, staffing, and time are dedicated to safety initiatives.
Trainings are dynamic and provide an opportunity for employees to practice the information they have learned.
A transparent environment is created allowing for open communication of safety and health concerns from all employees.
Workplace Safety Training
Conducting effective training that results in employees retaining and successfully implementing the techniques shared is critical to establishing a culture of safety in the work place. Gone are the days of "sit and get" presentations where employees simply come into a room, watch a video or PowerPoint, and then return to their work space. Effective trainings should include:
Goals that are reviewed with attendees
Focused agenda that addresses prepared outcomes
Engaging and relevant content
Hands-on learning techniques
Opportunity for attendees to practice lessons learned
Encourage questions and provide thoughtful answers
Reading material employees can take with them to review what was taught
Work place injuries can be greatly reduced by establishing a culture of safety with a healthy and hazard-free work environment. This culture of safety must be embodied and made a priority by upper management. When safety becomes a company value and is modeled by leaders, a culture of safety can flourish.